Talent blog: Talent boost needed? Find a teacher
NEED A TALENT BOOST? FIND A TEACHER!
There is little as stimulating for the growth of your talent as a teacher! Teachers show you that you have more to offer than you thought. They give direction and help you tame your dragons. Do you want to boost your talent? Become a student!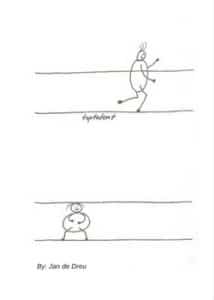 I am blessed with wonderful teachers. I would like to introduce two of them. One of them is Jan de Dreu. His talent is 'teaching'. That is perfect for me! For the past ten years he has supported me to discover the secrets of 'working with talent'.
Talent as a red thread
The good thing is that these secrets apply to me too. This wise man again and again brings the chaos of my life back to its central theme: my talent. The next step is then so amazingly simple.
Lesson?!
In a completely different way, my talent benefits from the great input of my second teacher, my clarinet teacher, Michel Marang. His talent is 'performing'. His lessons are all about performing. Lessons? True masterclasses!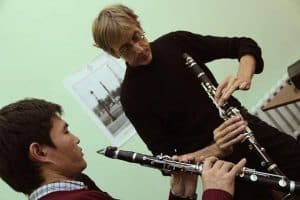 Michel teaches me that entertaining my audience requires more than 'making music'. How do I reach my listeners when my fingers are shaking with nerves? Unaffected by my dragons' resistance, he makes me do things that seemed impossible. It's amazing how good it often turns out to be.
Ask a teacher, become a student
So in the interest of your talent, ask someone to be your teacher. Keep to a specific topic as you then learn the most. The topic could be talent. Or your learning question for the year, a project that you want to achieve, a skill you wish to develop etc.
Make agreements
If your aim is to learn as much as possible, it is wise to make agreements with your teacher about:
your learning goal,
the time frame,
the means of communication,
and the fees.
Then, just surrender to your 'apprenticeship'.
Good luck and have fun!
Yvette van Dok
Co-Motion Consult